Library
"A library is not a luxury but one of the necessities of life." - Henry Ward Beecher
The Pellston Library offers a quiet place to study, relax, work or simply escape in a good book inside or out in the new garden.
The Village of Pellston's Library is a branch of the Mackinaw Area Public Library. We are located in the Village Hall on Milton Street.
Our Friends of the Pellston Library group is a volunteer organization whose purpose is to support and raise funds for Library related programs and projects for the Pellston community. If you would like to volunteer or have questions about the group, please email Mary Rapin at cmrapin@gmail.com with "LIBRARY" as the subject.
The Friends of the Pellston Library worked with the Mackinaw Public Library to provide the rewidents of Pellston with a SEED LIBRARY. Stop in and check it out!
We start our Fall and Winter Programing on Thursday, September 30th at 7pm. Mike Fornes, local resident and author, will speak at the Pellston Library. Mr. Fornes will speak for 90 minutes. The topic will be "101 Things That Happened on The Mackinaw Bridge." This is a free drop in event. Space is limited. Refreshments will be served coutesy of the Friends of the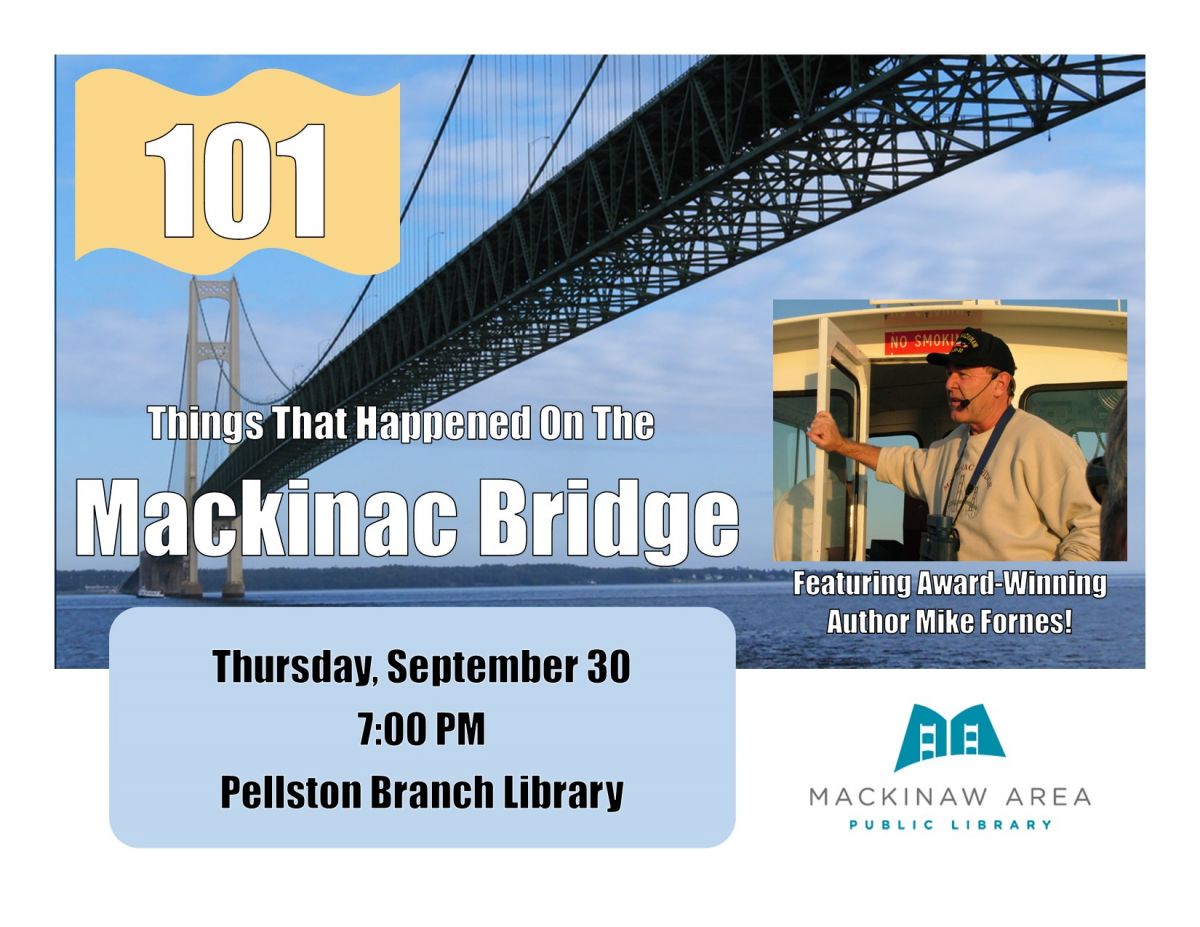 Pellston Library. More information can be found on the Calendar of Events page under the Community heading on the main menu or by clicking on the link below.
Please check out the Pellston Events Page for upcoming events at the Library.
Relevant Documents
Frequently Asked Questions
How long does it take to get a library card?
Our librarian will be able to supply you with a new library card the same day you apply.
When is the library open?
The Pellston Library is open on Mondays and Tuesdays 11 am - 4 pm;  Thursdays from 2 pm to 7 pm. 
What programming do you offer?
The library offers programming throughout the year. Please check our Calendar of Events page on the website for current schedules.
Contact Info