Calendar of Events
Keeping our residents informed of scheduled events and local happenings is important.
Know of an upcoming event that we need to add? Give us a call or send us an email and we will be happy to add it for you.
Upcoming Events
101 Things That Happened On The Mackinaw Bridge
Begins: 9/30/2021 - 7PM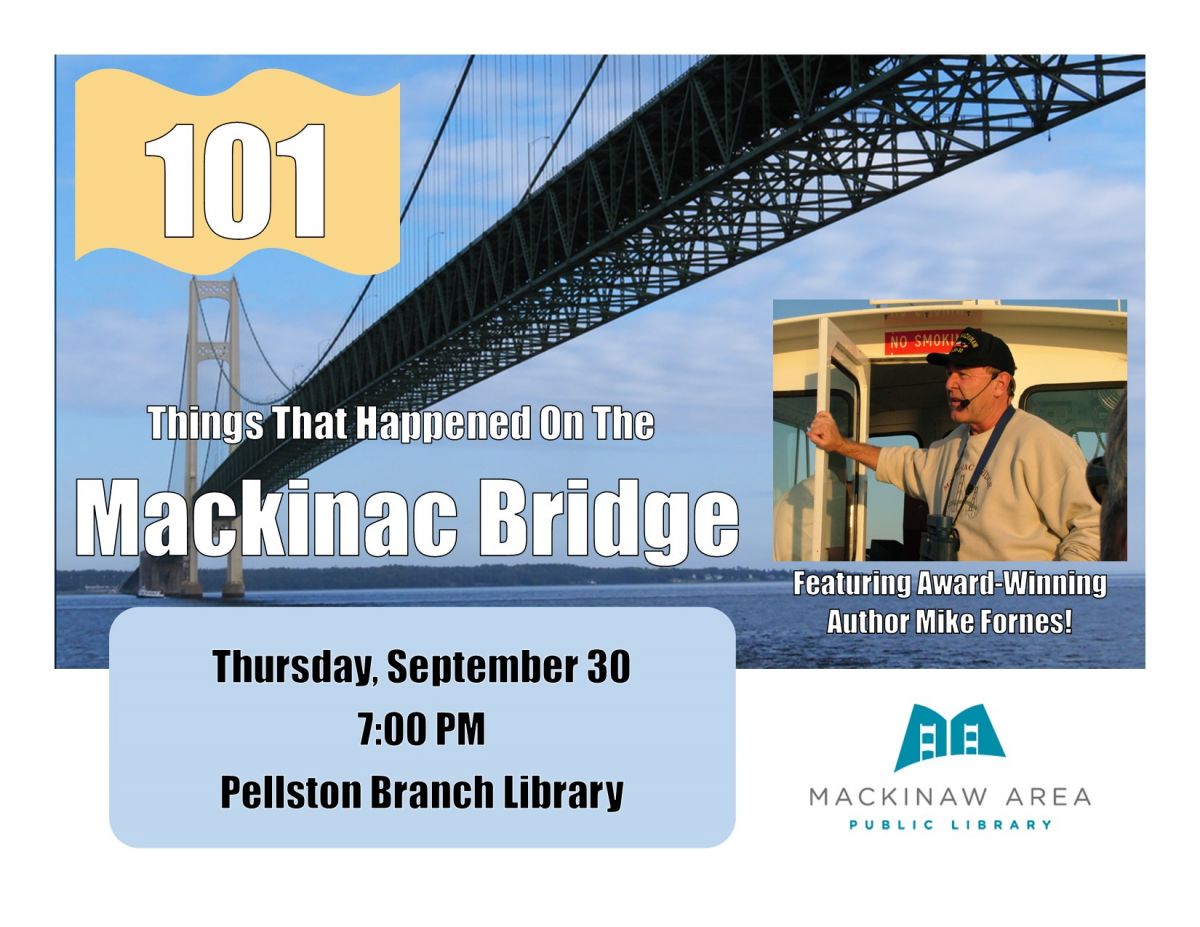 Spend an entertaining and informative 90 minutes with local resident and author, Mike Fornes, about Michigan's iconic Mackinaw Bridge. This five mile span has seen historic, tragic and hilarious events since it's construction in 1954. The "Bridge" has withstood gale force winds, the pressure of crushing ice and blinding snowstorms. She has been struck by lightening, hit by an airplane and a ship. Yet she still stands as the possibly the safest five miles of I-75.
Mr. Fornes has spent the better part of 26 years reporting on the Mackinaw Bridge and the USCGC Mackinaw for radio, and television stations and the Cheboygan Daily Tribune. Mr. Fornes is in demand as a guest speaker, and presenter to tour groups, cruise ship organizations and historical societies. Mr. Fornes is the author of "Mackinaw Bridge - A 50 year Chronicle, 1957-2007" and "Mackinaw Bridge". He is a member of the Historical Society of Michigan.
This is a drop in event but space is limited. Refeshments will be served courtsey of the Friends of the Pellston Library.